Neck Pain: When to Take It Seriously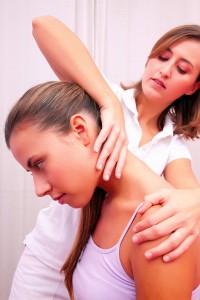 Assessing Neck Pain Through Examination
Your neck is by far one of the most important parts of your body. Not only does the neck provide support and range of motion for the head, but it also allows the spinal cord to progress downward into the body. As a result, damage to the neck or neck pain can lead to some very serious health consequences, including death. Although neck pain is common, there are times when it needs to be taken seriously, including:
After Injury
Injuries to the neck can be mild or severe, and depending upon the circumstances, neck pain caused by an injury may simply be the result of a pulled muscle or bruising. In some cases, however, severe neck pain after an injury, such as a vehicle accident, may signal a much more serious problem, such as a spine fracture. If you've experienced an injury to the neck, it's a good idea to have our orthopedic specialist examine you to ensure your future health. Keep in mind that neck pain may not show up immediately after an injury.
When Range of Motion Is Inhibited
If you're experiencing neck pain along with a limited range of motion, you need to take the situation seriously. Alongside physical injury, degeneration can lead to a limited range of motion in the neck and, if left untreated, could turn into a permanent condition or one that will require surgery to correct. Loss of range of motion in the neck can be localized in one direction or it can be across the entire neck. Likewise, pain may be brought on by turning in one direction, either up or down or side to side as well as tilting the head. This type of pain may be brought on by sleeping in an awkward position and will generally subside over the course of hours after waking. If, however, neck pain with limited range of motion persists for hours or beyond, it's time to see a physician.
For Relief From Your Neck Pain
At Advanced Spine & Orthopedics, experienced orthopedic specialists are available to help people in the Southlake, TX area with neck pain as well as knee pain, ankle pain, and rotator cuff injuries. Whether you're experiencing pain due to degenerative disc disease, a herniated disc, or neck pain due to a vehicle accident, Advanced Spine & Orthopedics can help.
To schedule your appointment, call 817-310-8783 today.