Spinal Stenosis Treatment
At Advanced Spine & Orthopedics, we offer non-surgical and surgical options for the treatment of spinal stenosis in Dallas. Our team of orthopedic surgeons and experts can properly diagnose the severity of your condition and let you know what the best course of action for your treatment is.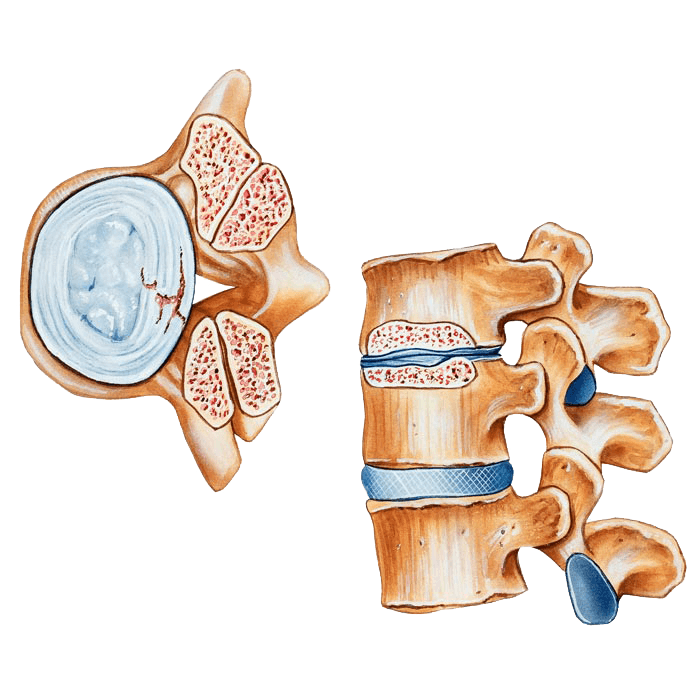 Orthopedic Spine Surgeon
What Is Spinal Stenosis?
Your spine has a canal that plays an important role. It houses and protects the many nerves that travel up and down the spine. Whether caused by normal or abnormal wear and tear, or by an impact injury event, the spinal canal can narrow, causing compression on the nerves. Depending on the location of the spinal stenosis, the result can be low back pain or neck pain. Our orthopedic spine surgeon has years of experience in diagnosing and setting a proper course for the treatment of spinal stenosis. You can rest assured that your
low back pain
or neck pain will be cared for by the team at Advanced Spine & Orthopedics, conveniently located in Southlake, TX.
Symptoms of Spinal Stenosis
There are two primary types of spinal stenosis: lumbar (low back) stenosis and cervical (neck) stenosis.
In lumbar stenosis, the nerves in the lower back are pressed together, producing symptoms such as tingling, weakness, or numbness in the low back area and down into the legs.
In cervical stenosis, the neck area is affected. Because of the location of the spinal cord in the neck, cervical stenosis can be much more dangerous. In this area, compression can occur to the spinal cord itself, in addition to the nerves. Symptoms can become more serious, including major body weakness, a loss of balance, or even paralysis.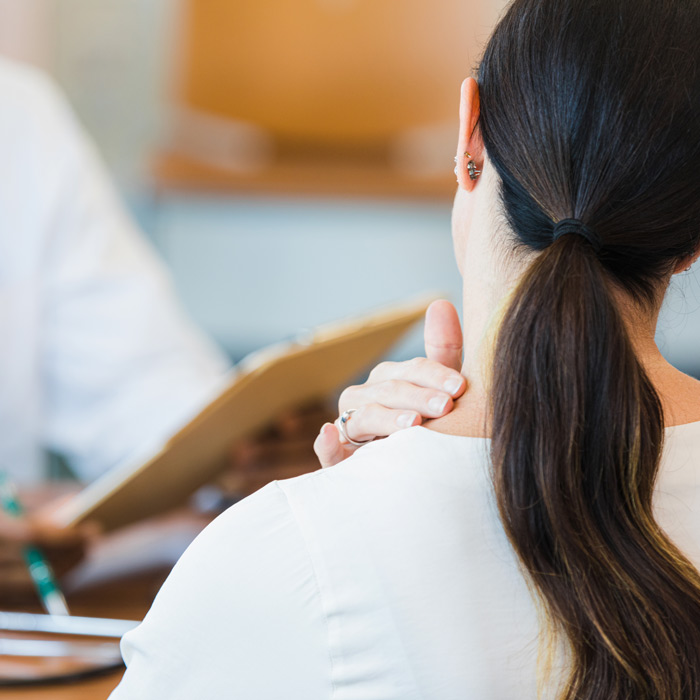 Southlake, TX
Treating Spinal Stenosis
You don't have to let low back pain or neck pain affect your life. Using the latest innovative medical techniques, our orthopedic spine surgeon can properly diagnose and treat spinal stenosis in both the lumbar (low back) region and cervical (neck) region.
Most people with spinal stenosis can be treated with non-surgical methods to relieve nerve pain in the legs or arms. However, these non-surgical treatments are not going to correct the narrowing of the spine. If conservative treatments are not improving your symptoms, then our orthopedic spine surgeon may suggest back surgery.
During your consultation at Advanced Spine and Orthopedics, our team of orthopedic specialists in Dallas can accurately diagnose your condition to determine the best course of action for treating your spinal stenosis. If surgery is required, our team can let you know what to expect during and after your procedure and answer any questions you may have about the process.
Contact Us to Learn More About Our Treatment Options
To learn more about treatment options for spinal stenosis in Dallas, please schedule an examination with our spine doctor at our Southlake office at 817-310-8783. Contact us online via our easy contact form. Dr. Kevin James specializes in spine care and uses the most advanced surgical techniques and equipment to provide our patients with the surgical care they need.