Your shoulder is made up of three bones; the collarbone, the shoulder blade and the upper arm bone. It is the most moveable part of your body, and thus the most susceptible to shoulder pain and injury. Interestingly, the ball of the upper arm is larger than the shoulder socket that houses it. Muscles, tendons and ligaments anchor the ball in the socket, keeping it stable. Any impact to any of these muscles, ligaments and tendons can result in a shoulder injury. Our orthopedic doctor at Advanced Spine & Orthopedics has a vast amount of experience in treating shoulder pain and injury.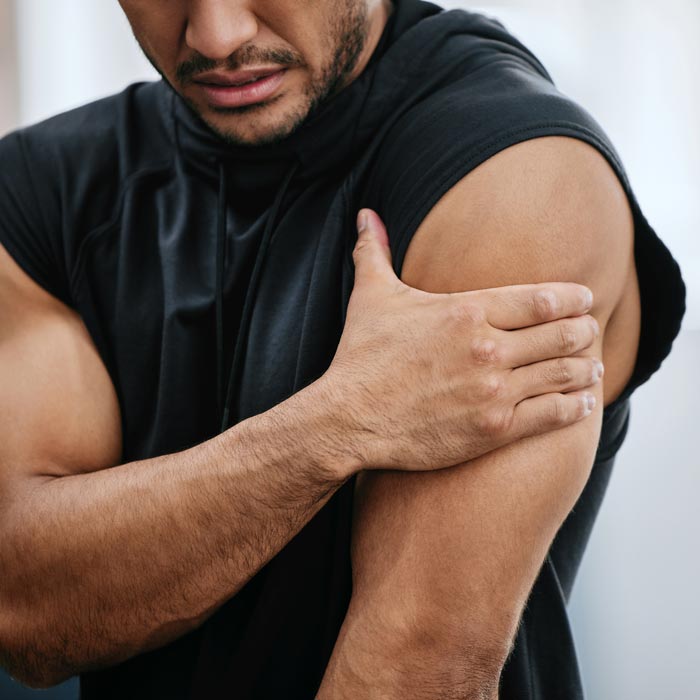 Orthopedic Doctors
Causes of Shoulder Pain
Because it is primarily a ball-and-socket joint with a great range of motion, the shoulder joint is quite susceptible to injury. Our orthopedic doctors can properly diagnose the cause of your shoulder pain. Typical reasons that patients may feel shoulder pain usually fall into the following four categories:
Inflammation in the Shoulder
Shoulder Instability
Arthritic Shoulder
Shoulder Fracture
Depending on the type of activity or joint trauma that caused the shoulder injury, and the severity of shoulder pain, our orthopedic doctor may use an X-ray, MRI or CT scan to diagnose the injury.
The orthopedic doctors at Advanced Spine & Orthopedics are highly experienced in
surgically treating shoulder injuries
and a full range of painful shoulder disorders. Many of the shoulder injuries we see at our Southlake clinic include:
Other Conditions We Treat
The orthopedic surgeons at Advanced Spine & Orthopedics are a team of the area's top specialists treating a wide variety of orthopedic-related injuries at clinics in Southlake, TX. Our medical group also offers comprehensive orthopedic care for conditions affecting your:
Schedule an Appointment Today
To schedule an appointment with our orthopedic doctor specializing in shoulder pain, please call our Southlake office at
817-310-8783
, or
contact us
online.