We Offer Accurate Diagnoses and Minimally-Invasive Surgeries
The human body contains numerous ligaments, muscles, and bones. As you might imagine, a lot can go wrong. Athletes, weekend warriors, and regular people can all suffer from back, neck, joint, shoulder, knee, and hip pain that lasts months or years. Fortunately, an orthopedic surgery can make a noticeable difference and restore normalcy to your life. Our team has the experience and expertise to make an accurate diagnosis and plan the perfect treatment. Place your trust in Advanced Spine and Orthopedics today.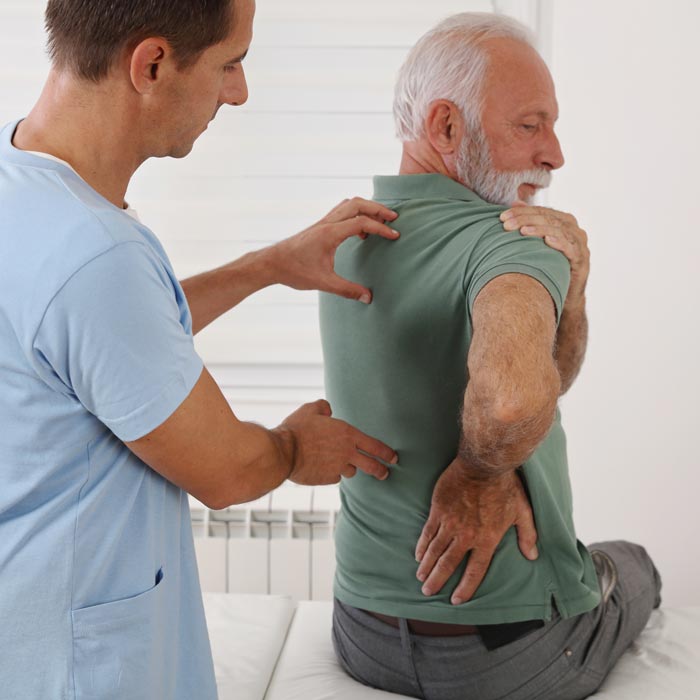 Our Team Cares
From Consultation to Physical Therapy
We are a multi-specialty orthopedic practice specializing in diagnosing and treating all orthopedic concerns. We have patients whose back pain had made it nearly impossible to live an everyday life – our treatments helped them recapture their happiness and functionality. We emphasize patient comfort and health at our practice and stay current on emerging surgical procedures. We're here for you from consultation to the end.
We Specialize in Innovative Treatments and Unqualified Successes
We are committed to utilizing the newest discoveries and innovations in the medical community. We have had tremendous success with a range of procedures to the benefit of our patients. Through the use of various devices and treatments, we have been able to restore spinal movement and much more. The MOBI-C device is one such innovation – but it is by no means the only option available to you. Regardless of which treatment we prescribe, you can rely on our team to faithfully and capably execute our strategy. Nothing pleases us more than to see our patients regain the ability to enjoy weekend pursuits, sleep without pain, or function whole again. All you need to do to start is schedule a consultation.
For one, excellent patient care is number one. The atmosphere is quite friendly and the staff is Accommodating to all of your questions and do their very best to fulfill your needs. Dr. James is a very knowledgeable doctor in the matter of your care.
So thankful to have found Dr. James!! His demeanor and patience to explain to me in terms I understand was very helpful. He took his time to answer all of my questions. The staff there are very friendly. Do not hesitate to go see Dr. James if you are in pain or need help with your back problems.
From my first call to my check out, my experience with Dr. James and his staff was amazing. It's hard to find and office these days that is friendly, efficient and swift from the front to back. I'm happy to call him my new Dr.
The office is top notch and very clean with new equipment. Everyone there is great, nice and professional and they take the time to explain everything to you and I am very impressed with them so far. Nathan (the P.A.) is outstanding and I'll meet Dr. James later.
My surgeon Dr. James and his staff is so friendly and very thorough and knowledgeable about what they do. I love how attentive they are to their patients concerns and how we can make plans together that's best for the patients.