Mobi-C Cervical Disc Replacement
When choosing an orthopedic surgeon to repair something as important as their spine, patients seek out a specialist with lengthy experience as well as current knowledge of the latest medical advances. One of the newest, unique surgical tools is now available for
cervical disk replacements
in patients who meet the criteria for this procedure at Advanced Spine & Orthopedics.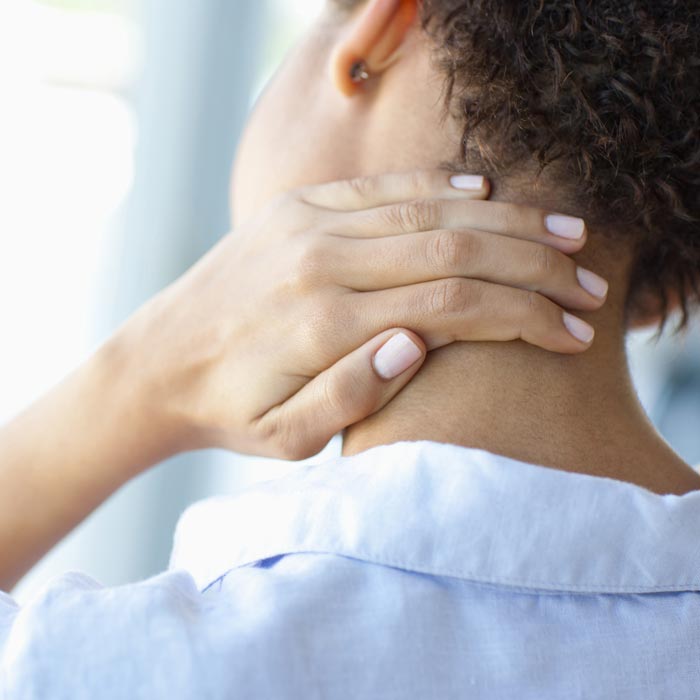 Mobi-C Device
Advanced Spine Surgery
Dr. Kevin James has completed thorough training in the use of the Mobi-C™ cervical disc replacement device. Mobi-C is the first and only cervical disc in the U.S. approved to treat more than one level of the cervical spine. In appropriate cases, Dr. James believes patients benefit from this device's simplified surgical technique as compared to other, commercially available devices that can only be used on one level of the spine.
Is Disc Replacement Right for You?
The Mobi-C Cervical Disc is intended for mature adult patients who need damaged discs removed because of disease or injury that causes bulging discs in the neck area. Other general indications for using the Mobi-C device include:
Patient is skeletally mature (21-67 approximate age range)
Need replacement of one or two damaged cervical discs next to each other (contiguous or adjacent) from levels C3-C7.
Symptoms include arm pain and/or neurological symptoms such as weakness or numbness with or without neck pain.
Irritated spinal cord (myelopathy) or nerve roots (radiculopathy) may cause loss of feeling, reduced mobility, pain, weakness, or tingling down the arm and possibly into the hands.
Disc damage needs to be proven by your doctor's review of your CT, MRI, or X-ray images.
Images of the neck should show at least one of the following: inner disc squeezing through the outer disc (herniated nucleus pulposus), degeneration of the spine from wear and tear (spondylosis), possible bone growth (osteophytes) on a vertebra, or loss of disc height compared to the levels above and below.
Patients have not responded to non-surgical care. Patient should either have: tried at least six weeks of other medical treatments such as physical therapy and medicine before having surgery; or, show symptoms that their condition is getting worse, even with other medical treatments.
This disc implant, made of cobalt chromium alloy and polyethylene, restores the space between vertebrae and allows natural movement. One alternative used to treat damaged discs is anterior cervical discectomy and fusion (ACDF), where the unhealthy cervical disc is removed and replaced with bone or an implant. Removing the diseased discs offer pain relief, but not the same level of mobility as with the Mobi-C implant.
The Mobi-C cervical disc is one of the most widely used cervical discs in the world. The device's endplates are plasma sprayed with titanium and coated with hydroxyapatite. There is also an ultra-high molecular weight polyethylene plastic insert. All are proven medical materials used in orthopedic applications successfully for more than 60 years.
The patented Mobile Core Technology™ allows flexion/extension and lateral bending, coupled with translation similar to natural neck motion. The greatest clinical benefit of artificial disc replacement with Mobi-C compared to alternative methods were seen in two-level applications. Other positive characteristics of this advanced cervical disc replacement system include:
Designed to replicate the natural motion of the cervical spine.
Patented Mobile Core Technology™ allows the polyethylene core to slide and rotate the disc for self-adjustment, reacting to the normal motion in the cervical spine.
Reduces the stresses between the implant and adjacent bone
Provides bone sparing fixation without chisel cuts into the small vertebral bodies.
Does not require drilling keel cuts or screw holes into the bone, like other implant methods.
Designed without a keel to be work for both one and two-level disc replacements.
Clinical trials showed an overall success was 69.7% for Mobi-C and 37.4% for fusion.
Lower rate of secondary surgeries (Mobi-C was 3.1%, versus 11.4% after spinal fusion.)
Return to work time was 20.9 days shorter for Mobi-C patients compared to fusion patients.
More Mobi-C patients showed improvement of neck disability.
Set up a comprehensive exam with Advanced Spine & Orthopedics to diagnose your neck pain and find out if you are a viable candidate for this advanced medical technology under the care of Dr. Kevin James. Schedule an appointment by contacting us online or calling our convenient location in Southlake.